Hi,
Here we will show, how to create a Disable a User Service for the au2mator Self Service Portal.
First, the Runbook, it is included in our public Download on TechNet Gallery, Download link is below.
Create the Service
For this Service, we will need the Runbook 04.06-Disable a User
So Navigate to the au2mator Self Service Portal and create a new Service.
We called it "Disable a User" with a nice Description and a Icon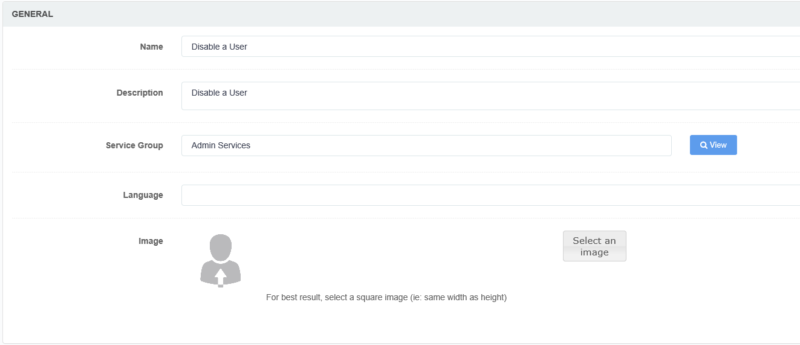 Next we configure some Instructions at the "ADVANCED" Tab
Next, and of course the important step, chose your Runbook 04.03-Install Software and 04.99.01-Approval Runbook
Now navigate to "QUESTIONS" and configure the Questions.
For the Checkbox we choose the "Yes-No" Question type

For the Date we use Date Question Type, and provide a proper formatting, this is important, cause this will correspond to the Runbook.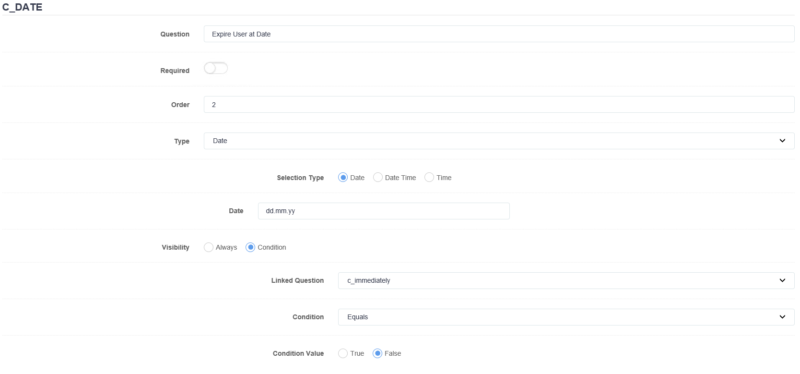 Save the Service and let's try it.
Start the Request a Software Service
As a Result,
the User Account will set to expire by the end of 24.04.2018, yes 1 day early than selected
if you select "Immediately" the DatePicker will be hidden and the User will be disabled.
Download the Runbooks: https://gallery.technet.microsoft.com/Orchestrator-Runbook-4ea2d970
Download the Images: https://au2mator.com/service-images/
au2mate everything
Your au2mator Team