This marks definitely a Milestone. We provide a lot of Question types, but what is the one, universal Question type you can have? POWERSHELL!
Released in Version 4.4 you can now consume any API/Data or Information and provide it in au2mator.
In this Example, you can see, how we use a PowerShell Script to get all the Licenses from Azure/Office 365 and provide a Full List as a Selection.
A Lot of examples are available on our GitHub Repo.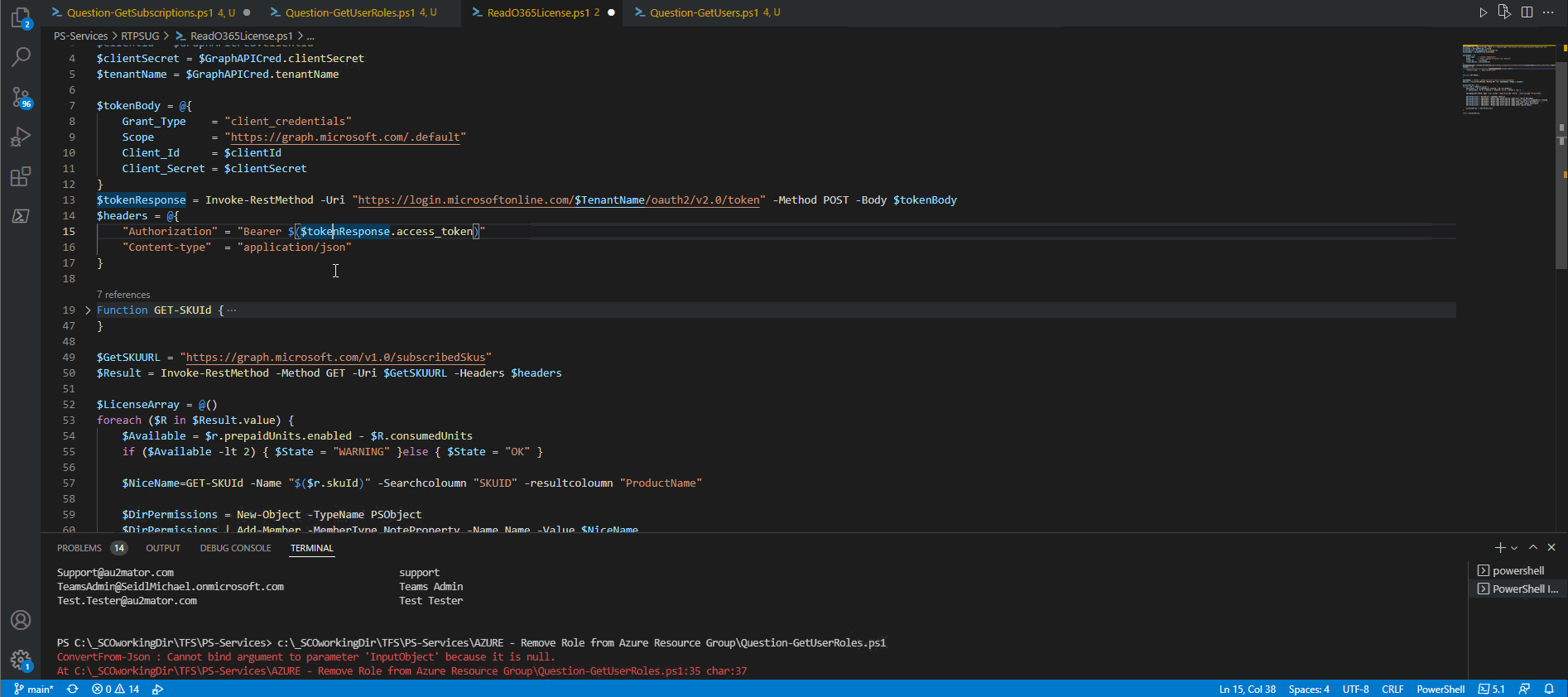 KB Article
For details, please see our KB Article: Configure PowerShell Question Type – au2mator – Self Service Portal