The Company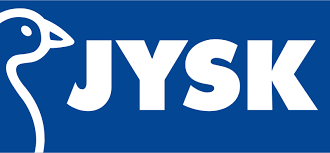 JYSK delivers a great Scandinavian offer for everyone within sleeping and living. We are a global retail chain of stores and web shops, and part of the family-owned Lars Larsen Group.
Our founder, Lars Larsen, opened his first JYSK store in Aarhus, Denmark, in 1979. Today, JYSK has more than 3,000 stores in 51 countries around the world. 28 countries are operated directly by JYSK, while the remaining 23 countries are part of our JYSK Franchise concept.
With thousands of stores across the world, there is often a JYSK nearby. This makes it quick to explore our assortment, and easy to bring products home. Online, we have room for even more products, and it is crucial for us to make it easy for customers to combine our great store service with our wide online assortment to give the best possible shopping experience.
This requires great employees, and our ambition is to be employees' first choice within retail wherever JYSK is present. This means that JYSK must always be an attractive place to work, and that our employees enjoy the time they spend with us.
Although JYSK today is a global business, the company is managed based on its Scandinavian roots. This is reflected in our company culture and the way we do business.
JYSK and au2mator
JYSK started with au2mator in February 2021 and using the Self Service Portal with more than 30.000 Users to provide a Self Service Portal in Combination with PowerShell.
Morten Johansen and Anders Harder are the responsible Persons for driving the Automation and Self Service at Jysk. We asked them some Questions after 3 Months with au2mator.
---
How many Services have you implemented so far in au2mator
20 and the number is rising quickly atm.

What Services have you implemented in au2mator
Update VMware tools, New SQL database, Extend disk on virtual machine (windows/linux), Copy SQL database, Copy MSSQL always on database, Add calendar permission, Reset your own password, Reset a user's password and of course all of the basic ones: add/remove user from group etc.

You mentioned some older products you are trying to replace with au2mator. Can you name this again, please?
We have an AD creation tool we are trying to replace.

What are your main achievements with au2mator so far?
- The delivery time of the services created in au2mator vs. an Administrator doing them is cut down significantly.

- Deliver a self-service portal – something JYSK did not have before.

- Establish a front end for Azure Automation.

- Get the automation/PowerShell code "under control". Before we started with au2mator everything was split out on different job servers making it difficult to have an overview of what was running and where it was running.

- Kill old homegrown solutions like reset password. Custom solution with a web frontend and PowerShell beneath. They were hard to maintain/taking too much time to maintain.

- Give time back to Administrators and remove the repetitive tasks.

- Better customer satisfaction & better service quality.

Note: We still need to create custom reporting based on the database stats – when we have done that part, we will see the true benefits of the product and how much it is helping people in the business.

Why would you recommend au2mator to other Companies?
au2mator helps JYSK practice infrastructure as code & DevOps principles. The product has an easy learning curve & is easy to implement, making it very fast to achieve success and harvest all the benefits the product brings. Companies should have a look at au2mator if they are on the market looking for a self-service frontend for their automation code.



---
Last Words
We at au2mator are proud to name such a Company as our Customer. We also take this as an opportunity to make the product better with each release.
Thanks also to JYSK and the Team for the excellent and honest words and for all your Feature Requests.
If you want to contact Morten Johansen or Anders Harder, click on the Names to see their LinkedIn Profiles.
Company Description was copied from the official Website on May 2021. All the above Answers has not been modified or changed, this reflects the original Answers from the Customer.