Do more with Azure Automation and transform your Code to

Self Service

with au2mator
It takes just 3 Easy Steps to Self Service your IT with Azure Automation.
Why

do you need a Self Service Portal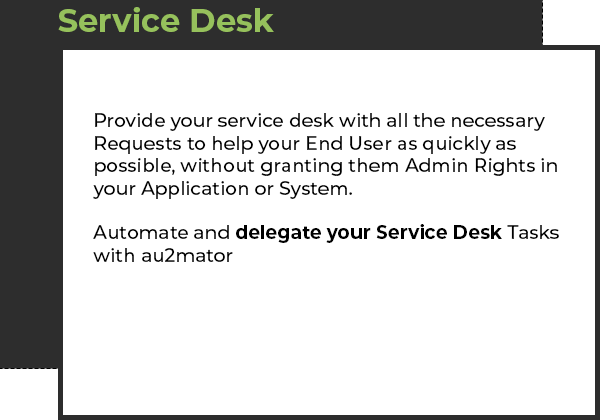 The possibilities are




endless…
Please fill out this form to get access to our free Community au2mator Self Service Portal. It is the full version only limited by the number of services you can use.
Your email is added to our newsletter, but you can stop our emails anytime you want, we don't spam, cause spam sucks. By clicking on "Send me the Link" you will accept our Policy Terms